Discussion Starter
·
#1
·
I have a fairly large room (about 40 X 14) but I only use about a 14 X 16 area for the TV/sound system. The room has 8 foot ceilings. If I ceiling-mount rear surrounds (using Omni 20 ceiling mounts), how far back should they be from the seating area...and should they be angled down? Use for these would be mainly TV and movies as I usually listen to music in 2 channel.
Here's a link to a sketch of the layout:
http://swbg1.tripod.com/1355_famrm_300_half.jpg
And a photo looking forward from where the rear surrounds will go: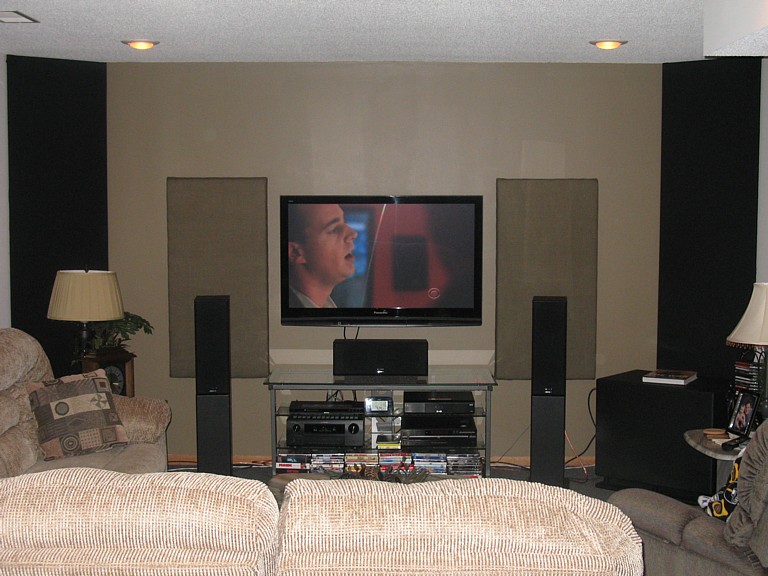 Thanks.