Discussion Starter
·
#1
·
I've scrounged three dining room table leaves from a local thrift store.
No Charge! 8)
The wood, type unknown, is a measurable 1 1/8" thick. Nice stuff.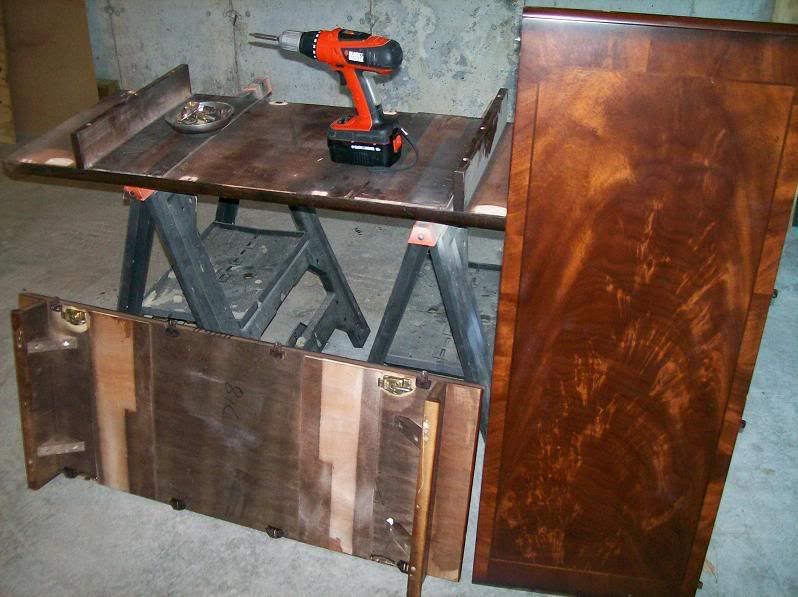 Today will be spent preping the wood. That includes removing the hardware that makes the leaves fit together, and a few minutes with a belt sander on the back side to remove the glue. My goal is to preserve the nicely finished face.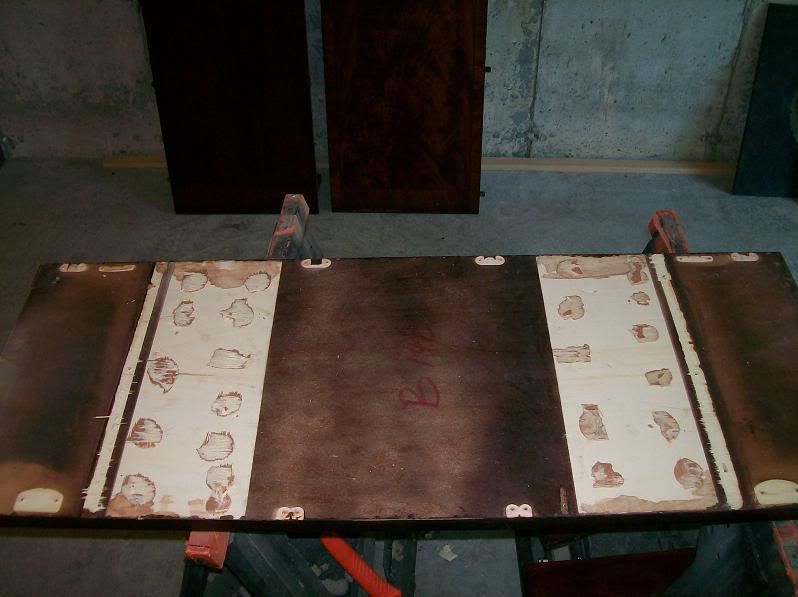 Since I've only got one shot at this (can't go get more leaves); I'll do a rough outline of the cuts I'll be making with masking tape. Just want to make sure I've "got it right", you know. Measure THREE times, cut once.
This weekend I
should
have a nice set of baffles hanging on the wall.
I think my biggest obsticle will BE the hanging. I think these babies are gonna' be heavy. :?
Rough measurements will be 12.5" from wall, 12.5" wide, 21" tall.
Eventually, I'll make grill covers for the exposed bottom section. But for now, I'll be thrilled if I can get them hanging and playing.
More to come...........
Bob