Discussion Starter
·
#1
·
Hi all
A quick (and I think simple!) question from a first-time REW user.
I want to use REW with a Behringer ECM8000 mic and no SPL-meter to check the speaker/room response of my home-audio system. This will be with a view to adding some room-treatment solutions, such as bass-traps and dealing with first-reflection points. I believe there is a thread here where someone was asking about using REW without an SPL-meter.
Anyway, my ECM8000 arrived today and I want to get on with it. Straight away, I have run into a setup issue where I can find no quick answer, either on the Behringer website or anywhere else on the web. The question is:
Where do I point the microphone?!

The mic is omnidirectional, right, so I want to make sure it's picking up room reflections from everywhere, just like my ears would, so is the correct orientation:
A) pointing at the speakers like this:
B) pointing at the ceiling like this: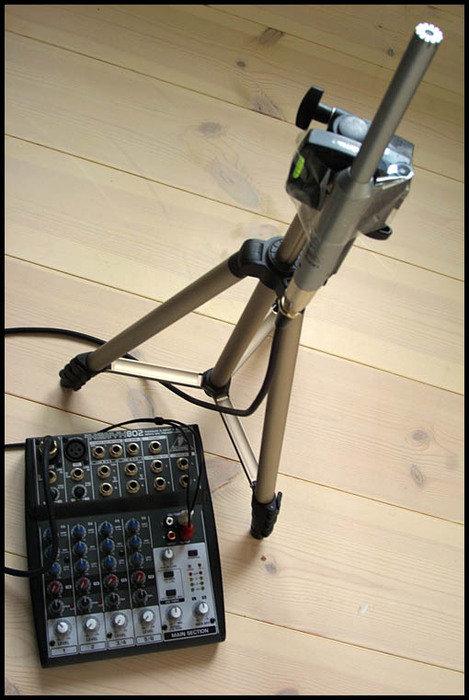 Looking at the design of the pick-up end of the mic, my gut instinct is B, pointing up, but there are an awful lot of pictures on the web of people pointing them straight at the source...
All answers will be appreciated and respected! :T