Discussion Starter
·
#1
·
For those who desire the ultimate performance and maximum flexibility from their home theater, the RSP-1570 is the surround preamp/processor to own. All of Rotel's renowned audio experience has been poured into this design to provide you with the very best in audio and video reproduction. The RSP-1570 features HDMI 1.3 connections with 1080p / 24 Hertz compliance, a dual 32 bit DSP processor and 24 bit/192kHz digital-to-analog convertors. It supports the new "Deep Color" and xvYCC video options. This superbly designed component is easy to set up and use and is a custom installer's friend with rear panel bi-directional RS-232 ports, assignable 12-volt triggers and multiple IR connections. The RSP-1570 can also be used as a "whole house" audio system with its additional multiroom audio outputs.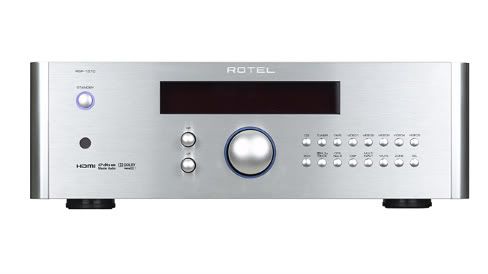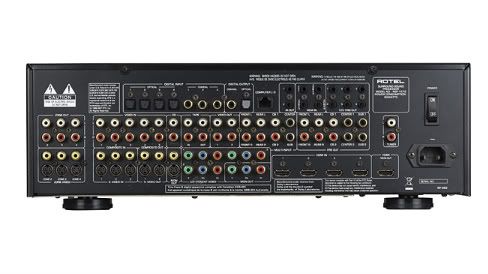 Model RSP-1570
THD (20-20,000Hz) 8 ohms, all channels driven
<0.05%
IM Distortion
<0.05%
Frequency Response (+/-1 dB)
10Hz-120kHz, +/- 3 dB (line level)
10Hz-95kHz +/- 0.3 dB (digital level)
S/N Ratio (IHF A)
95 dB (Stereo) Analog 92 dB (Dolby Digital, dts) OdBFs
Input Sens. / Impedance
Line Level, 200mV / 100 kohms
Tone Controls (Bass/Treble)
+/- 6 dB at 50 Hz / 15kHz
Preamp Output Levels
1.0V / 250 ohms
Frequency Response
3 Hz - 100MHz, +/- 3 dB
S/N Ratio
45 dB
Input Impedance
75 ohms
Output Level
1 volt
Power Consumption
60 watts

Power Consumption (Standby)
5.5 watts
Power Requirements
120 volts, 60Hz (USA version)
230 volts, 50Hz (CE version)
Weight (net)
9.6 kg / 22 lbs.
Dimensions
431mm x 144mm x 335mm
Dimensions inches
17 x 5 5/8 x 13 2/8 in
Front Panel Height
3U / 132.6mm / 5 2/8 in
Rotel RSP-1570 Owners Manual
Rotel RSP-1570 Data Sheet