Hey all. This is for all you Home Theater Shack folks...
Build Thread
:
http://www.avsforum.com/avs-vb/showthread.php?t=845994
Design
: EBS/LLT vented tuned to 11hz
Enclosure
: ~25cu ft each (725 liters each) 24"wide, 45" tall", 50.5" deep
Driver(s)
: Sound Splinter RLp-18d4 (one per cab)
Amp
: Behringer EP2500 (bridged mode)
EQ
: Behringer BFD 1124p
Total cost
: $750 for drivers, $350 for amp, $1-200 for everything else
About $1200-1300 total (inlcuding shipping)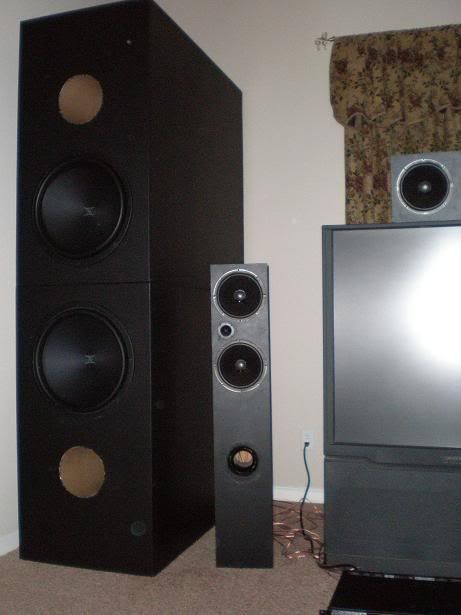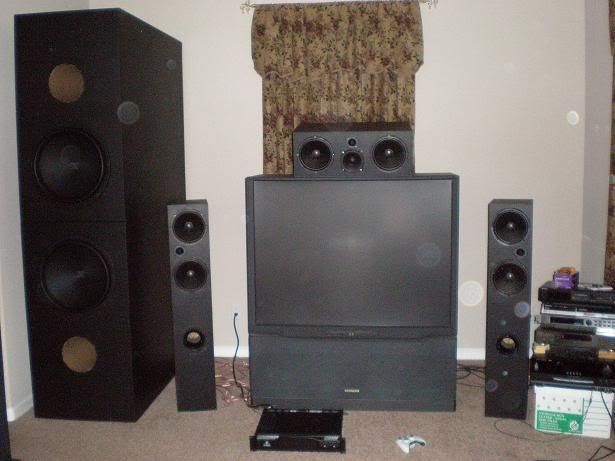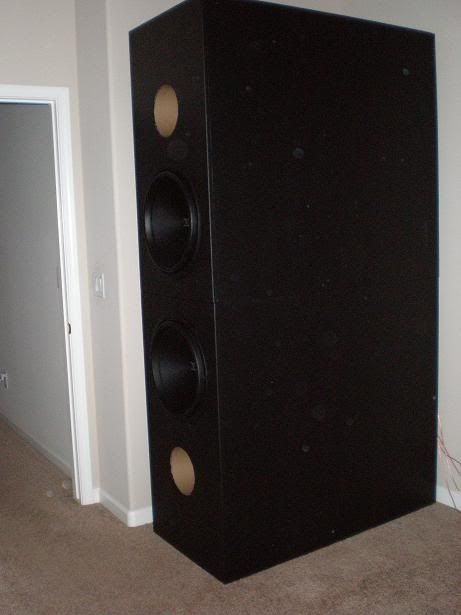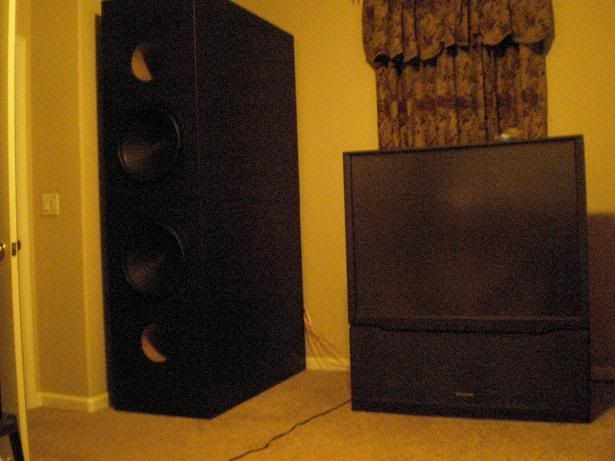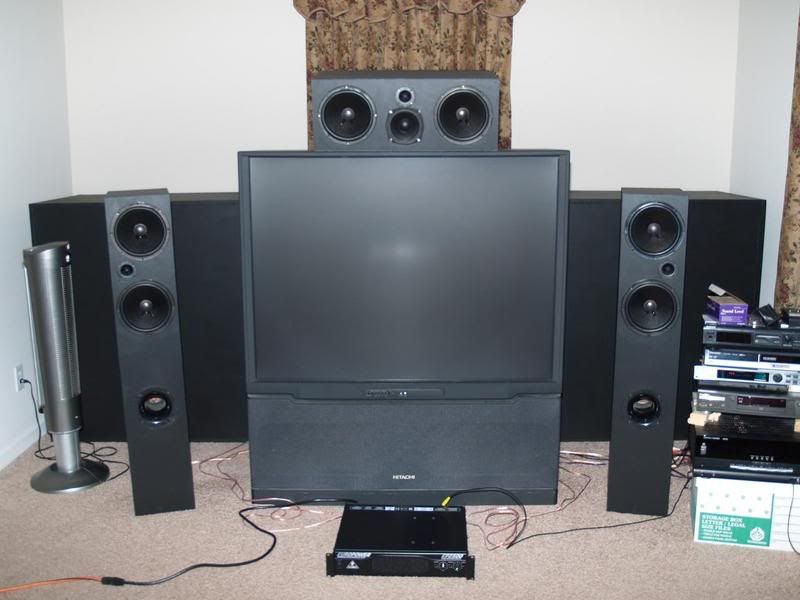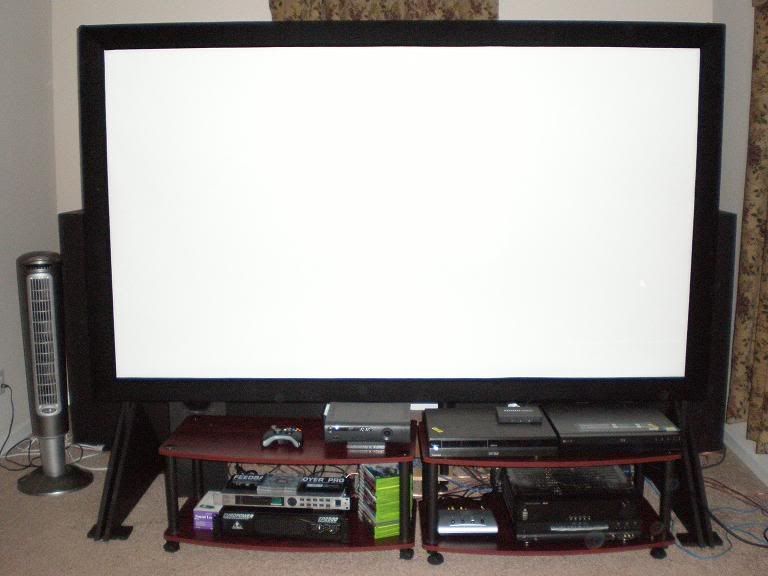 UNIBOX sims...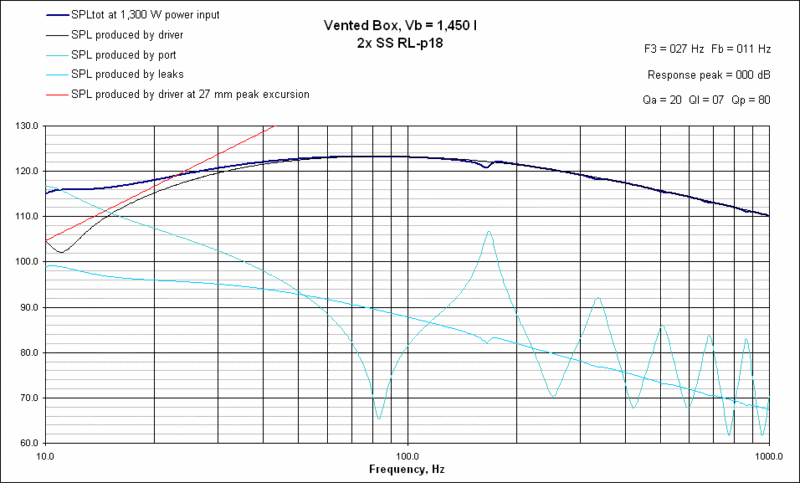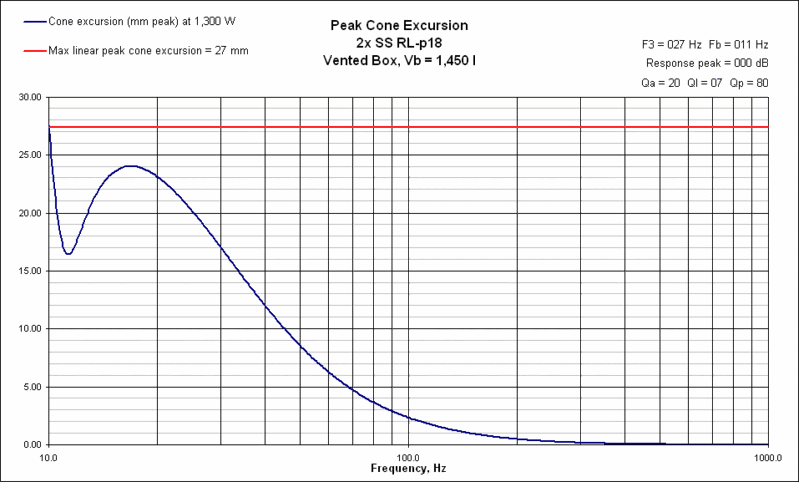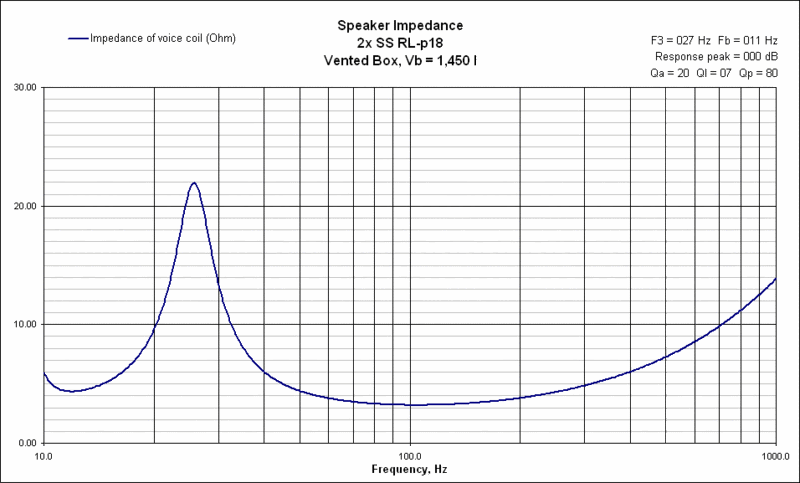 Now, they arent stacked on the side anymore. The FR @ the listening position wasnt so good compared to how I have them now. They are now turning 90 degress each firing into the two front corners. Much better FR now. Ill post the oldest FR (stacked) and the newest FR (corners) so you get an idea of how much it changed.
Old FR (stacked)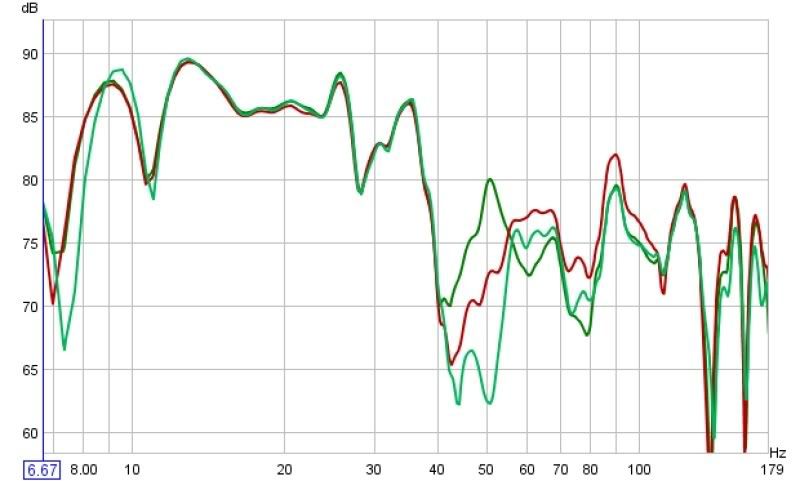 Newest FR (corners)
Even newer FR (as of 10/02/2007)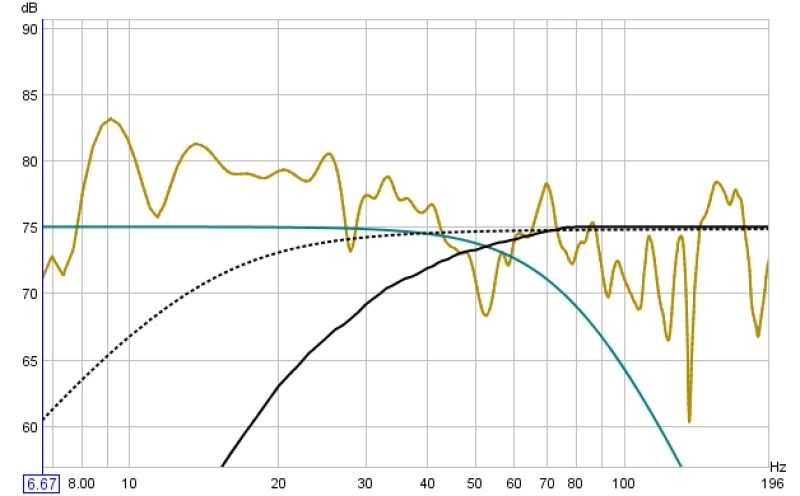 These will continue to be updated as the weeks continue. Ill have to remember to drop by this thread for an update or two. There are plenty of listening impressions on my build thread. If you would like to skip to when I actually finish them, its on page 6. Everything after that is plenty of impression from me.
Simply put, they are bad!
***********************************************
I didnt noticed if there was a DIY showcase thread or anything like that around here so I figured I would start a thread about it. Since its finished we can just discuss them and not try and pry around on how to build them...cause I did that already.
Lemme know what you guys think.