Discussion Starter
·
#1
·
Due to a large amount of requests I have spent some time designing a simple version of my Infinity Kappa VQ Build. These plans would likely be easily completed by someone with wood working experience in less than one day. A novice would probably want to take more time, but shouldn't have much trouble with this design.
The graphs:
Transfer function: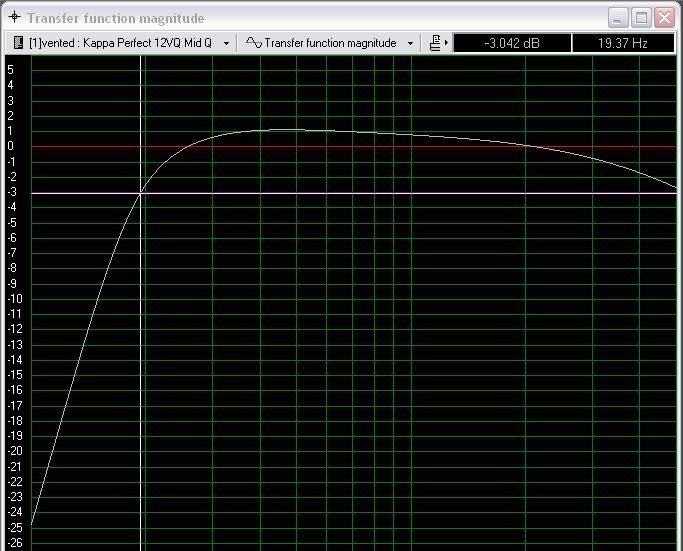 SPL versus frequency at 400 watts:
Cone excursion at 400 watts: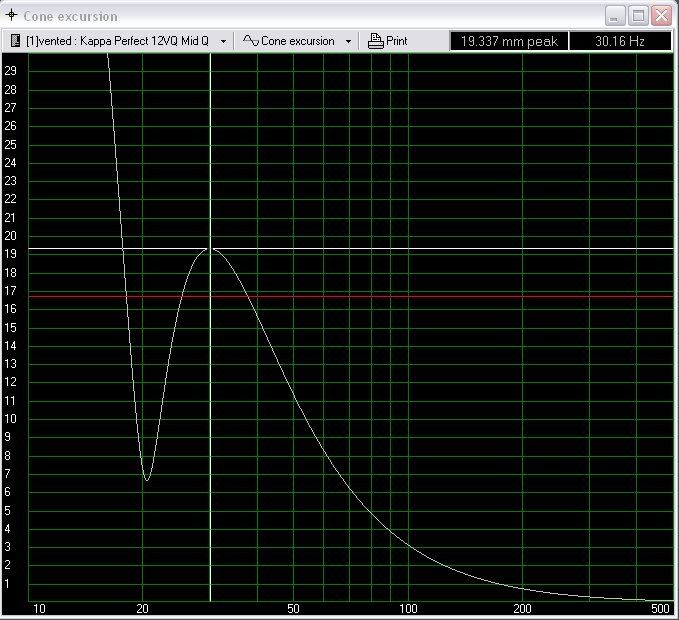 Cone excursion with recommended 20Hz 2nd order highpass at 400 watts:
Port airspeed at 400 watts: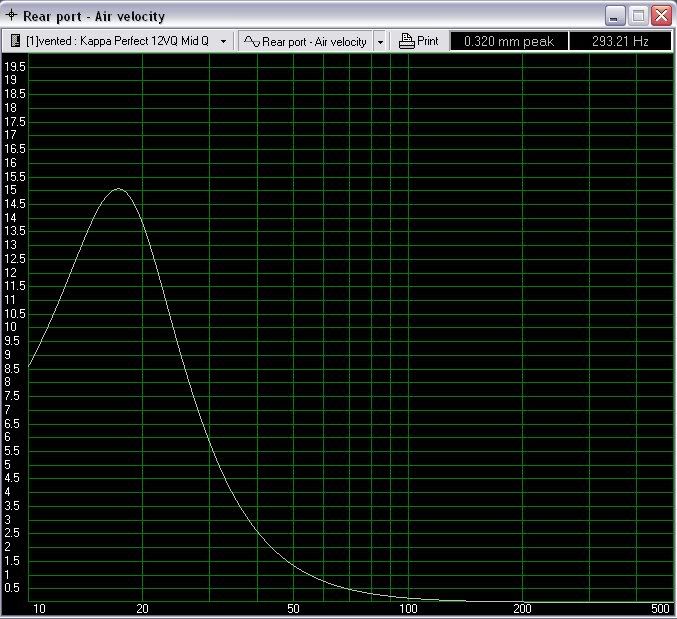 The CAD design: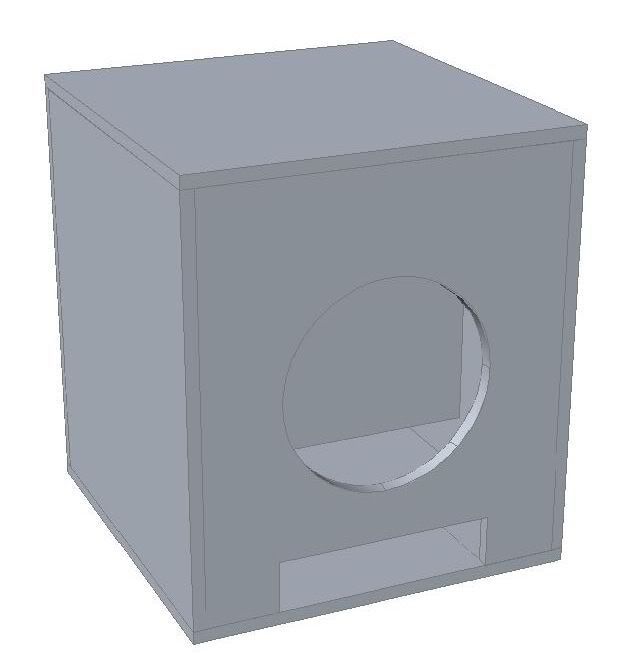 The cabinet is 22.5" wide x 22.5" deep x 25" tall with a port that measures 12.5" wide x 55" long x 3" tall.
With the top taken off: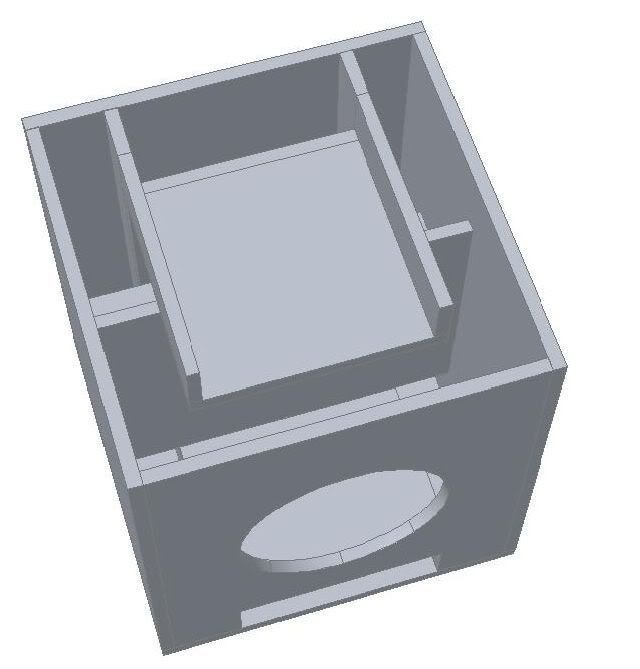 Front baffle and top taken off: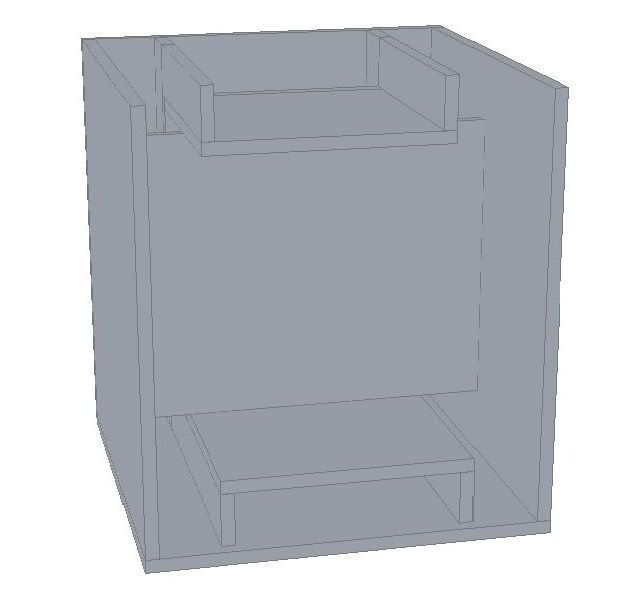 Side taken off as well:
One cross brace removed as well:
Cut list (Use 3/4" cabinet grade plywood):

Front baffle:
21" x 24"
Rear baffle:
22.5" x 24"
Sides:
21.75" x 24"
Top/Bottom:
22.5" x 22.5"
Cross brace (large):
16.5" x 21"
Cross brace (small):
6.25" x 21"
Port bottom:
2x
18" x 3"
17.25" x 14"
Port back:
2x
24" x 3"
18" x 14"
Port top:
2x
13.75" x 3"
13" x 14"
You will want to get some OC705 or 8lb Rock wool to place inside the cabinet. Use a 4" piece wrapped in cloth (to eliminate chances of pieces being blown out the port) and glue it (using 3m Spray 77) to the large brace.
Recommended amplifier EP2500.
Thats everything. Optional things you can do to increase sound quality:
1) Round over/cove the port corners with a router. This will decrease air turbulence and minimize chances of port noise/compression at high SPL.
2) Integrate the unit with a DCX2496. This will also allow for equalization of your subwoofer for maximum perceived sound quality.
3) Build 2 and integrate as a stereo pair with the DCX.
**Please note I make no guarantees about actual performance as there are a variety of factors that effect such a unit.***