Discussion Starter
·
#1
·
Hey guys,
It has been brought to my attention by Brian @ Rythmik audio that incorporatong two LT circuits or two shelving filters in order to attain the proper Qts new to old ratio and have it bind with the old/new Fs ratio would be a good way for me to gain some extension at reasonable output levels.
I've looked at the Behringer FBQ2496. Kramskoi has done a **** of a job integrating one of these into his system. The results were nothing short of outstanding...If I can achieve something similar with my single TC-3k (granted, in a much smaller room) I'd be most satisfied for HT.
Here are the in-room listening position *measurements with a set of quick BFD filters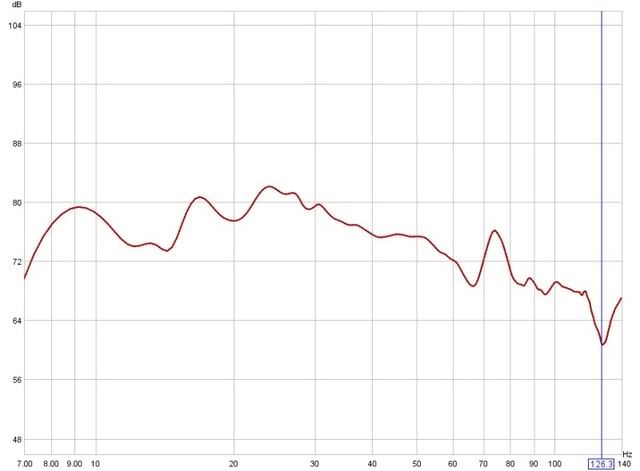 *I found out after taking these measurements that I wasn't using the proper mono cables from my mic pre-amp to the ECM8000...so the above graph could be horrifically inaccurate.
Far from flat, but as you can see there is a significant drop in output right below 20hz. Also, factor in the effects of the BFD on overall system Qtc and I am losing some of the benefit of an extremely low Q alignment...(A major reason LT seems like a better idea for getting more low end extension in my particular case.)
I'd like to try an FBQ, but is there anything particularly better?
Looks like a lot of research will be done today :bigsmile: