I EQ'd my sub a while ago based on the frequency response graph alone before understanding the importance of using the waterfall plots. Now I'd like to get some advice on the matter because subjectively, the bass still sounds a bit hot in spots.
So here is what I was dealing with (FR plot of sub, no EQ, 70Hz x-over, 12dB slope, house curve for elevated LF response):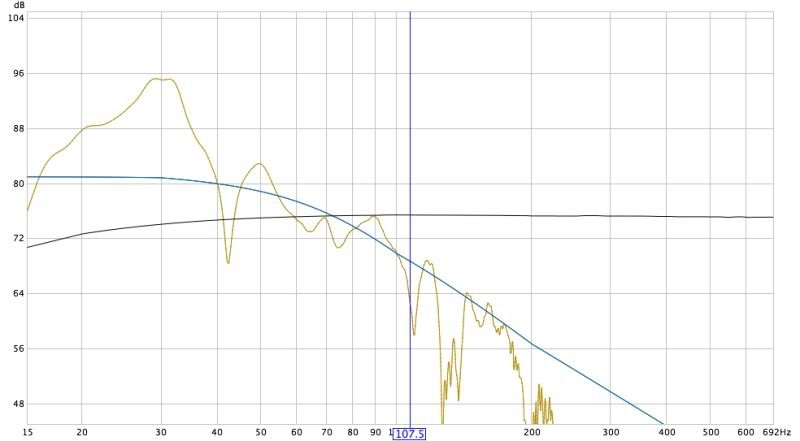 FR plot of sub with EQ: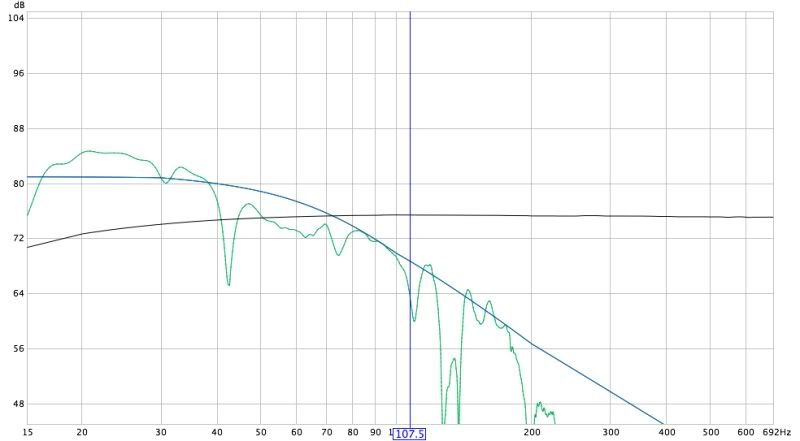 With the EQ engaged, the 30Hz hump is much better balanced (I intentionally under-corrected the 30Hz hump based on listening preference), but there is something still going on between 30Hz and 70Hz that sounds peaky. Where? I'm not sure. That's what I'm trying to figure out.
Based on this this waterfall of the EQ'd response, which frequencies would you try to notch out?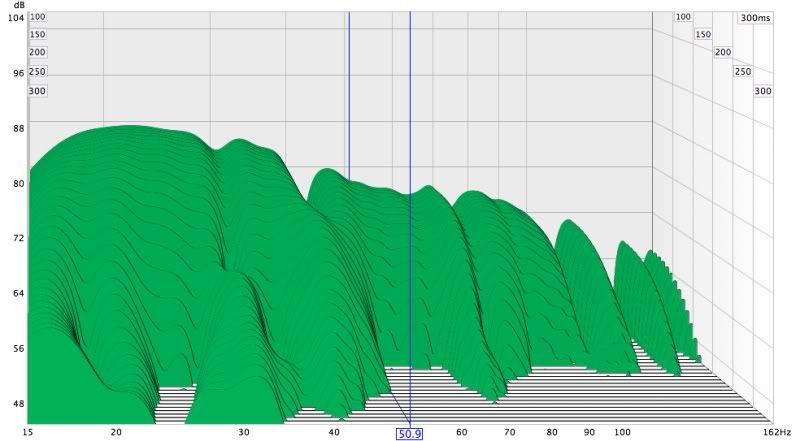 41Hz and 69Hz?
If yes, it would seem that I would be creating an even deeper notch in the FR at 41Hz and a new notch in the FR at 69Hz. Is it advisable to sacrifice FR smoothness for lower decay in this case?
Here's the waterfall of the uncorrected sub: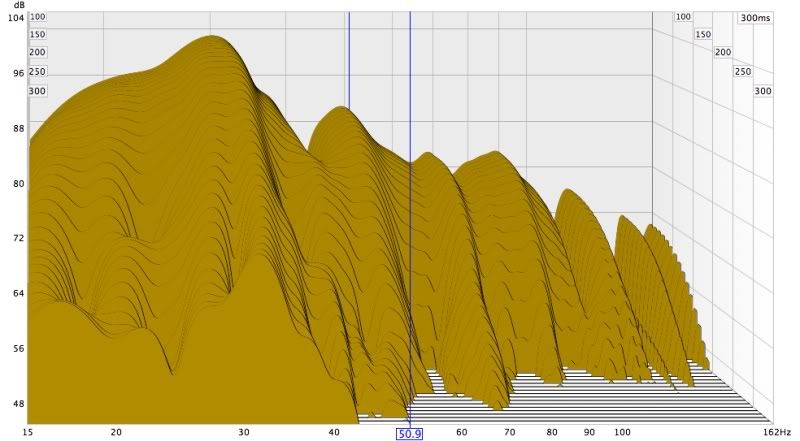 Based on the above measurement, which frequencies would you filter and why? What is the goal? To get the decay below 150ms, 200ms, 300ms?
Oh, and is it OK to measure with the crossover engaged like I've done here?
Thanks in advance for your help.
- Tim