I'd like to share some info about an exciting SSF project I have been working on for many months. I now have some prototype hardware.
In summary it will be an adjustable SSF filter with 0.1Hz resolution, different gain settings, and preset filter types.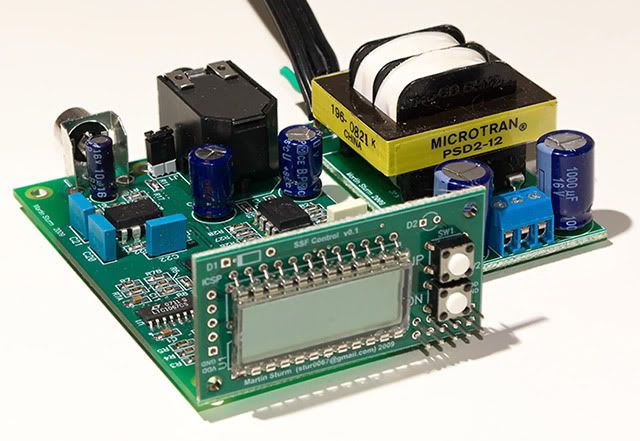 As seen in the photo above, it has a 3 digit LCD, AC power supply, RCA input, and a 1/4" phono balanced output.
A microcontroller controls the LCD, frequency, and filter type on the analog board. I haven't written the microcontroller
code yet, but I have assembled and am testing the analog board shown below.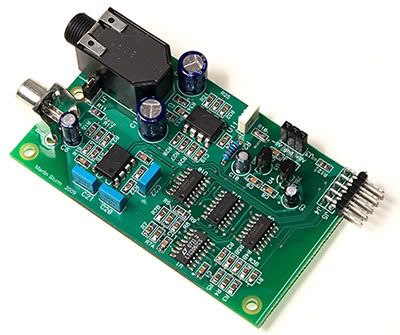 There are 8 selectable gain settings from 0dB to 13dB (plus an additional 6dB for a balanced output).
The following graph shows the response of the input stage before the HPF.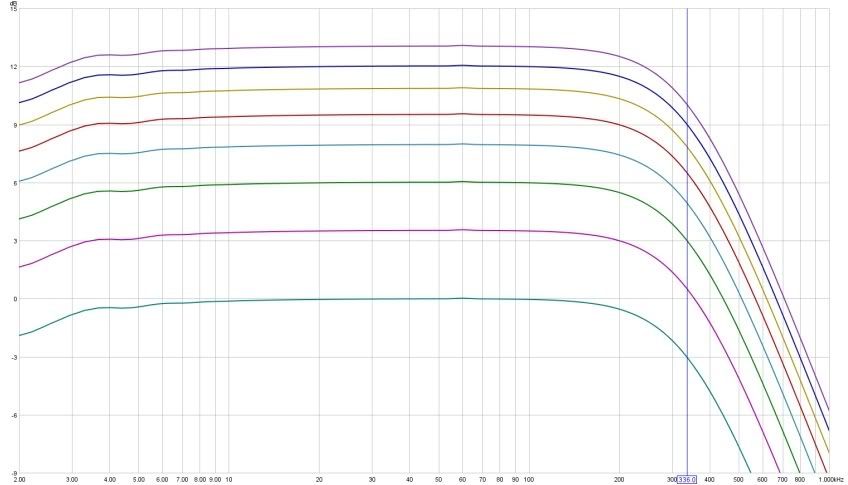 The filter frequency is controlled by a clock signal generated by the microcontroller. In this testing I used an external signal.
The following graph shows the consistency of the response as the frequency is varied.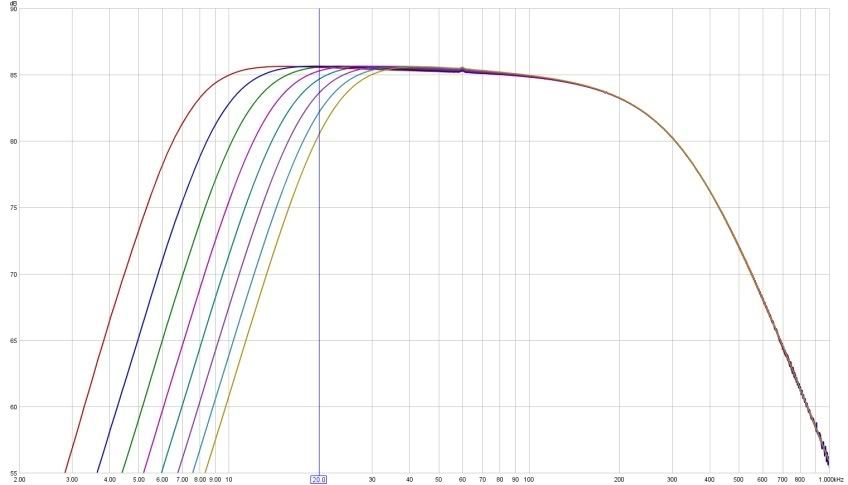 The last graph shows the frequency response in the following modes: 2nd order butterworth, and 2nd order peaking filters with
peaking of 3.0dB, 2.25dB, 1.5dB, and 0.7dB (Q=1.3066, 1.172, 1.044, 0.904).
There will also be a 4th order butterworth mode. I found that the SSF frequency was very accurate.
Please hold off on the extensive questioning - let me save my precious free time for working on the project.
Don't hold off on the encouragement though