Discussion Starter
•
#1
•
The room is small - 11ft10 by 9ft8 at the widest point (there's a chimney breast in the middle) with a ceiling about 9ft. Room has wooden floor and the wall behind the speakers is an archway to another room covered by thick curtains.
The room was really bad for echo so bit by bit I started to add some treatment and got more interested in it over time and decided to look at REW.
Only interested in stereo for music.
I know the noise floor looks low but that's what my SPL tells REW and it's been the same every time I've run tests.
This is the room bare: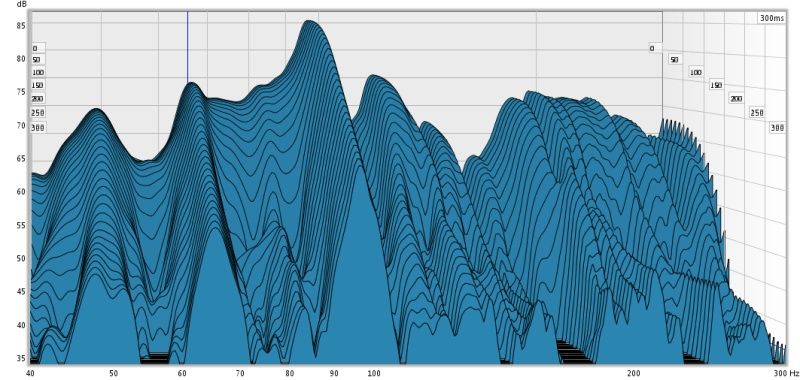 This is with two superchunks (4x2ft) behind the speakers and two GIK 244 traps at the first reflection points. There's some other absorbing stuff in there but nothing to touch the bass really.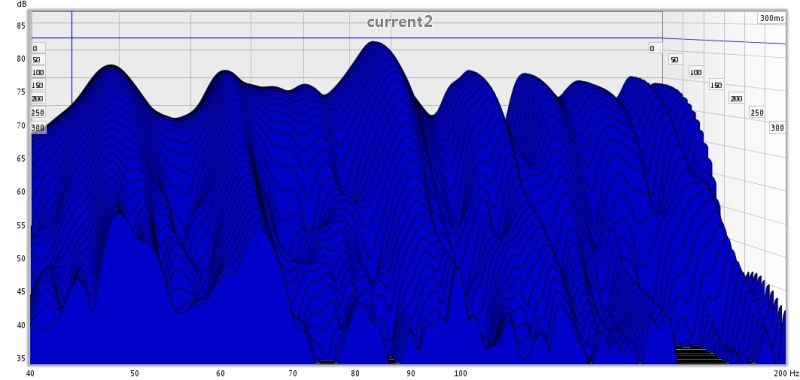 Audibly the differences in the bass are massive but I'm curious as to how the waterfalls look to someone in the know. Should I be throwing more bass trapping in ,are the waterfalls good, bad or terrible?
Thans
edit as IMG tags not working
http://img.photobucket.com/albums/1003/dgnr7982/old_zps1cbab894.jpg
http://img.photobucket.com/albums/1003/dgnr7982/current2_zps49569c7f.jpg