Discussion Starter
·
#1
·
I always wanted to build a Tapped Horn sub to see what there all about. The angles and horn folding looks pretty confusing and aside from a few minutes messing with Hornresp I never put the time to figure these things out.
Well, looks like I don't have to learn hornresp as I just bought a sweet flat pack that CNC'ed, dadoed and has a lettered system to make sure I don't mess up. Once I saw this was available I ordered a pair to see what a small TH would do.
I mated these to the
Tang Band W6-1139SI 6-1/2" Subwoofer
I got from Parts Express but I hear they work with the Exodus Anarchy's as well.
Here's how well the flat pack came packed up:
I was really impressed at the dado's and the ease of assembly, I only have the main dadoed parts shown here: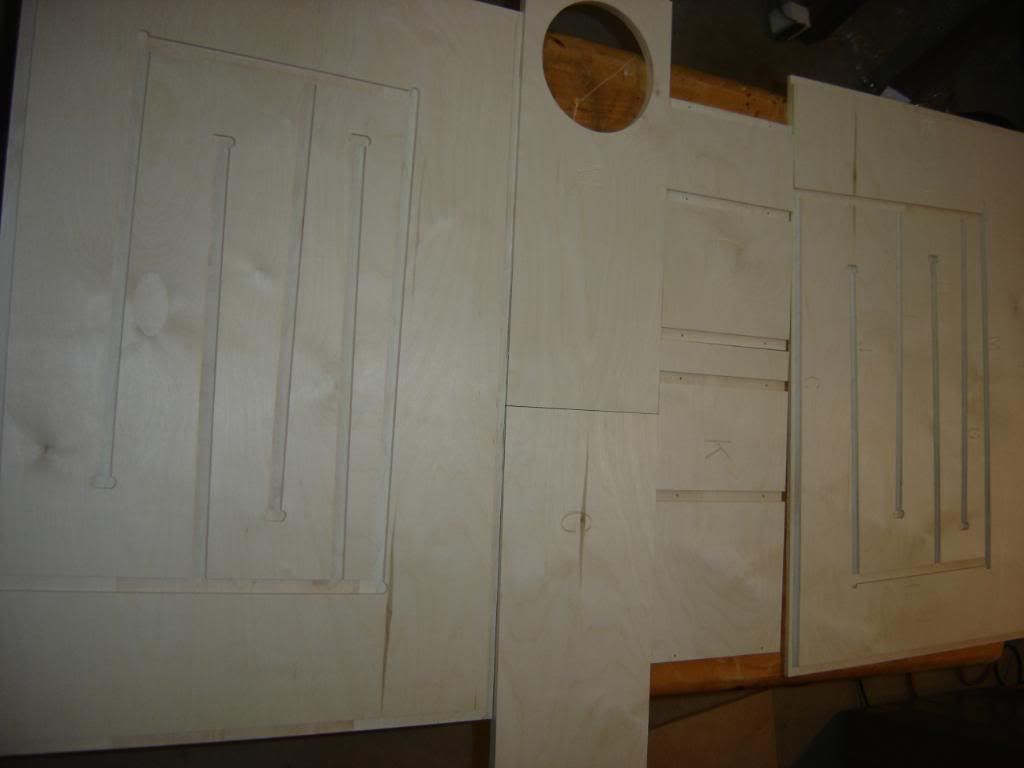 I then just went ahead and dry fit the entire enclosure to make sure everything went together fine, it was perfect: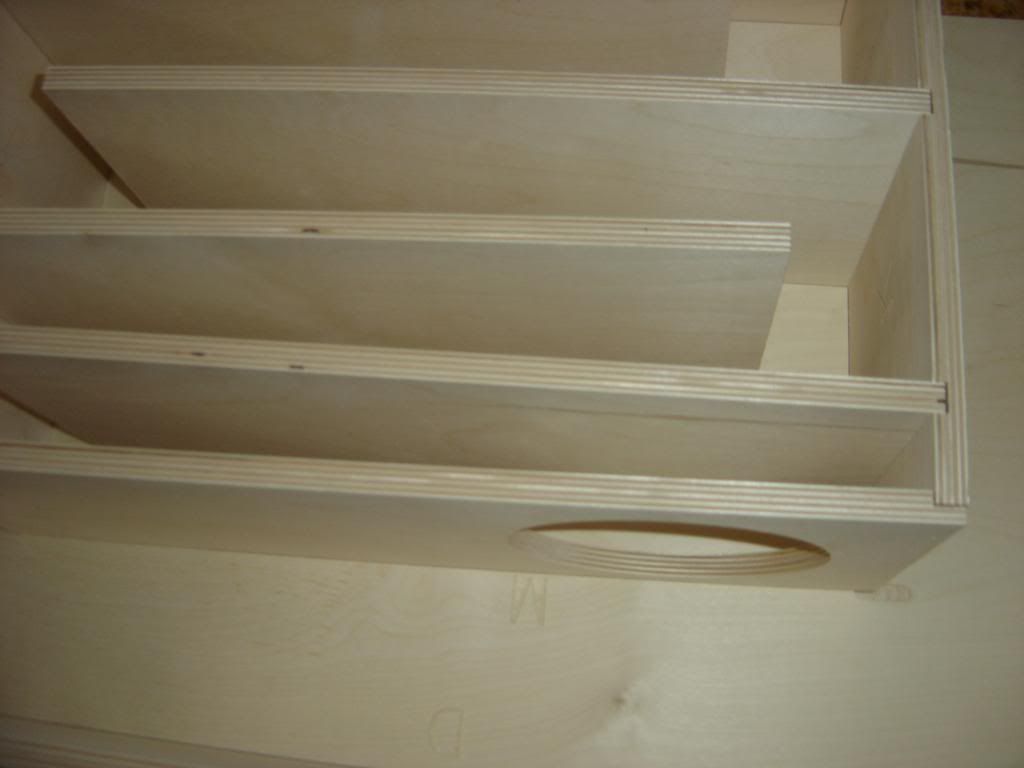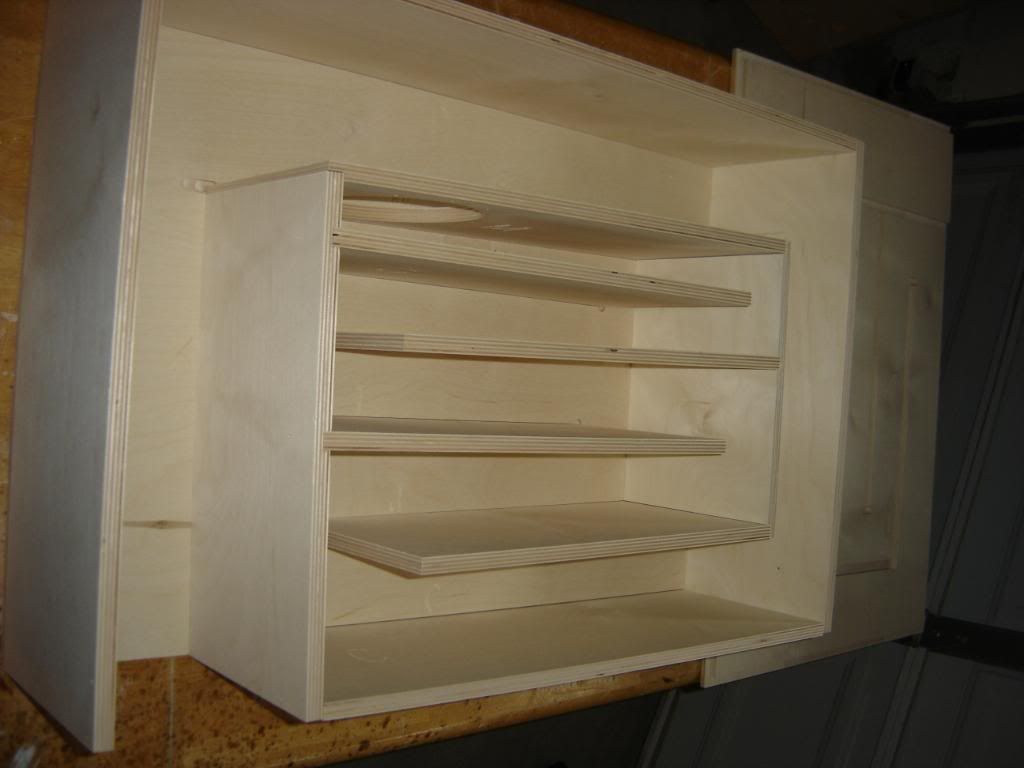 I first assembled the bottom and used Titebond II. I put the top panel on to make sure the inner fold were in place while the glue dried so the panels were aligned for the final glue up. I didn't get pics of this but it was basically all the panels in place but no glue on the top an outer panels so it could be removed to add the driver and connections.
These next set of pics show the glued up inner folds with the driver mounted before adding the final panels. You can see where I screwed in the panels and there are already pilot holes, I just drilled through those for the pilot hole in the adjoining panel: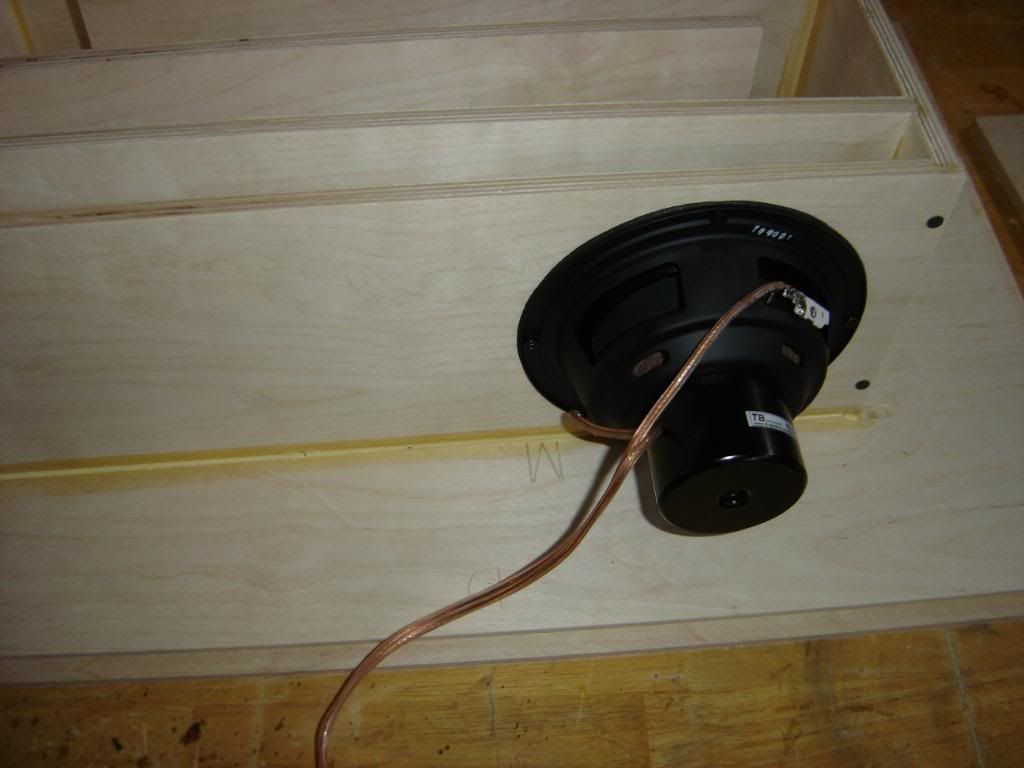 I decided to use PL Premium for the final glue up to make sure all the gaps were filled as I was told this was critical to get the best performance. After scraping off PL from all my tools and what not I wish I would have just used Titebond and been extra careful to get a good seal, that PL is some nasty stuff. I went overboard with the clamps but it was cold so the PL was dense and needed extra clamping pressure to squeeze out.
After scraping off all the extra PL the next day after drying I sanded it down to reveal a beauty:bigsmile: I have to admit that this is some really nice void free 1/2" Baltic Birch:T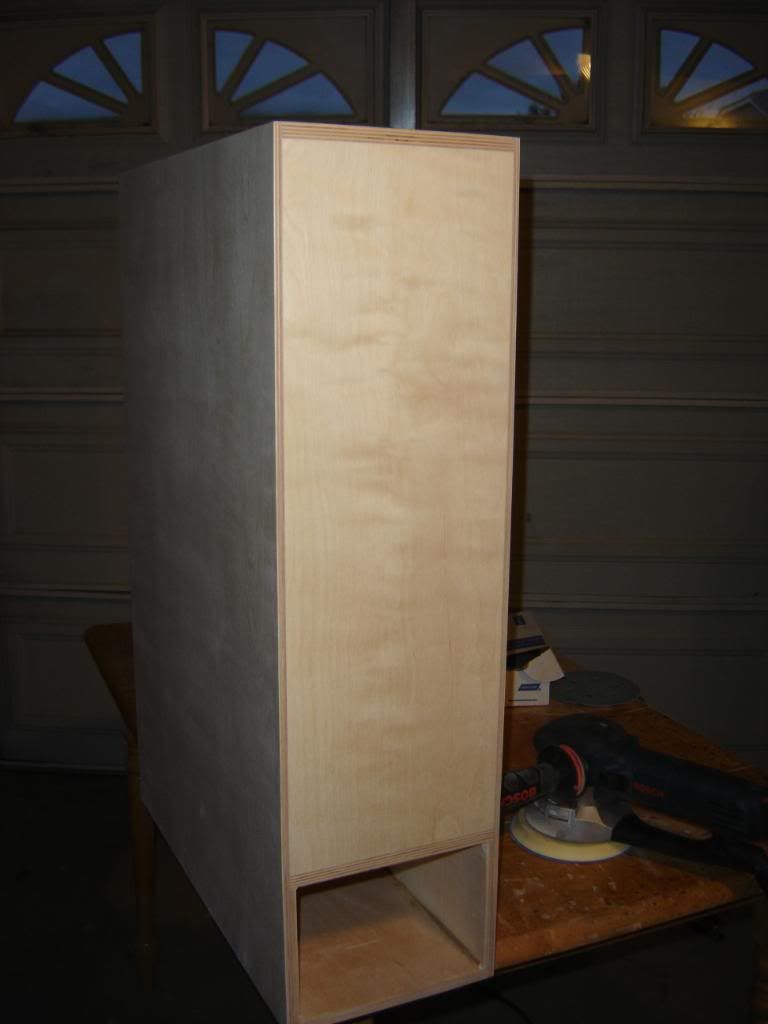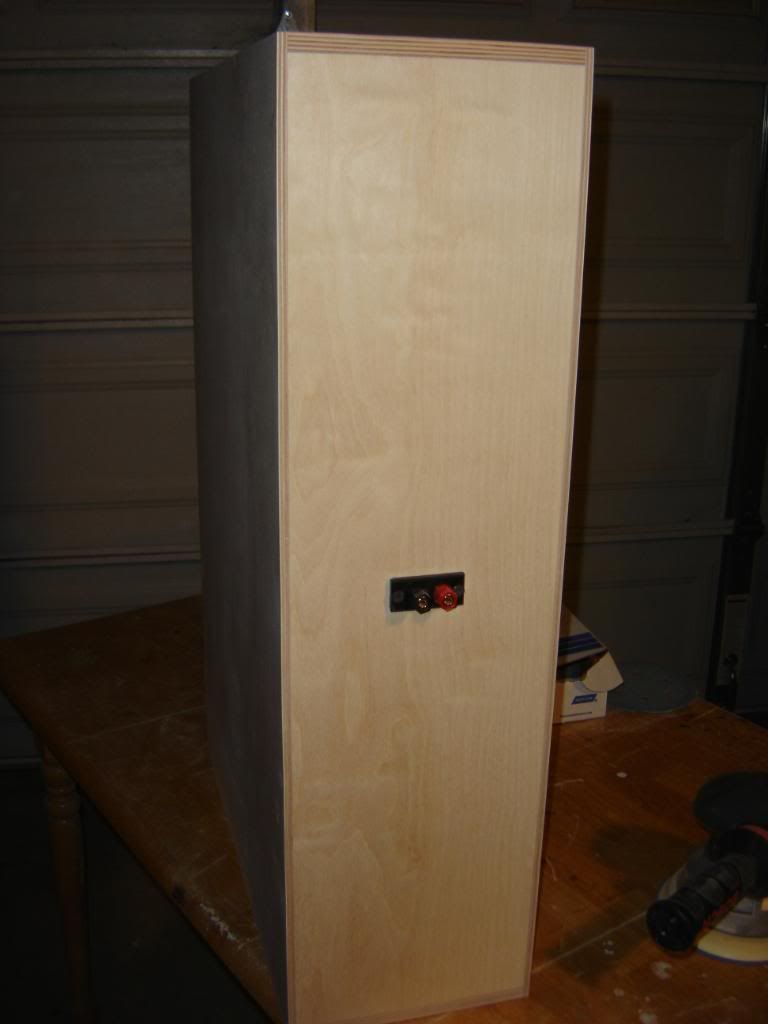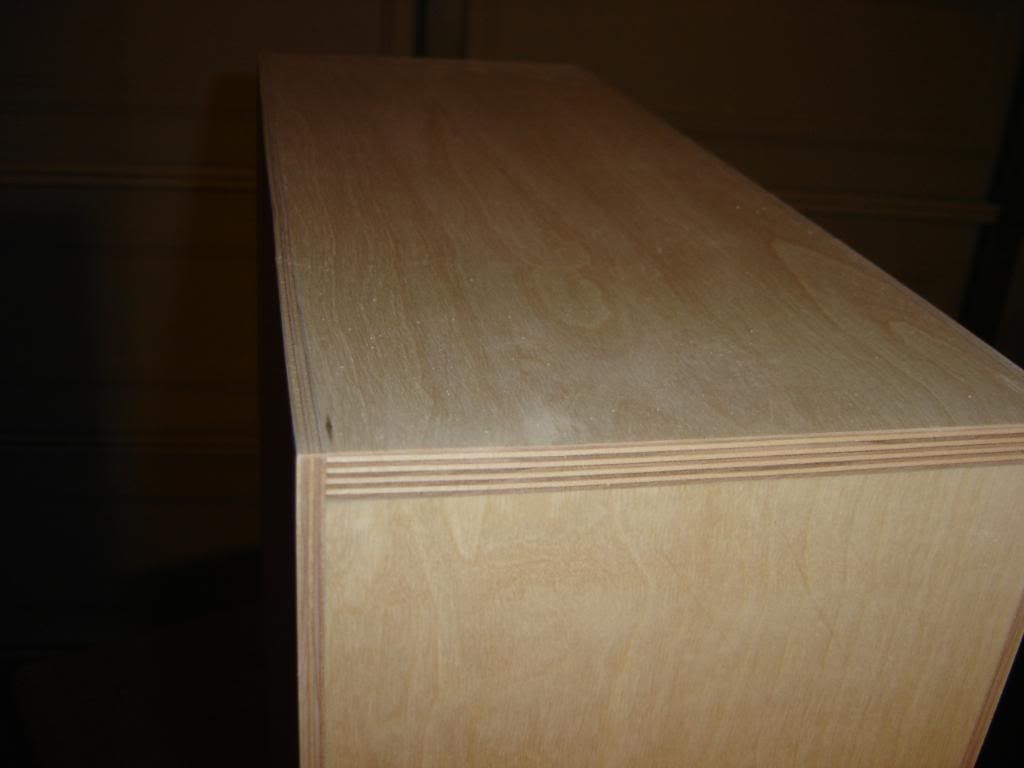 I went ahead and fired it up last night and now I know what the hype is all about with these TH subs. For a 6 1/2" driver it is not going to replace my dual 10" ported but I think once I get the second one built it will come close if not match it which is insane for such a small driver. I am thinking of making the 15" version using the MFW 15" driver but they don't have a flat pack kit for that, I wish. I actually picked up 4 of the tag bands but only ordered 2 flat pack kits. After hearing the first one I am going to order 2 more as there a crazy value.
I did put a 25hz HPF with my SMS-1 then cut the 30hz peak an added a boost at about 47hz:
It didn't like the 6db boost at 47hz, would go into distress with music near reference so I backed off the boost and got this:
Still a good response and I can crank it now for a nice mid-bass kick.
Now if I could only get all my DIY builds as flat packs I could sell my table saw
onder:
I can't express how easy this was to put together, the only complaint was using PL premium but that was just my fault for hating that stuff so much. I am going to use Titebond for the next build as the dadoes should provide a great seal as long as I use enough glue.
I am thinking of rounding off the edges and just stain and poly the enclosure as is, the wood looks too nice to paint.
I know the guy I got the flat pack from is also a member here so I will ask him to chime in. Hopefully I can get him to be more involved at the Home Theater Shack as he is a really cool guy and killer DIY'er. I am hoping he makes even more flat packs as well since it sure would save me a lot of headaches.