Just wanted to share my 1st HT sub build using one of Kevin's Tempest X2 drivers.
Outside dimensions are 20.75h x 29w x 19.5d
Here is the box already underway. I'm gluing in the .5 inch plywood as braces.
View from the bottom (downward firing box)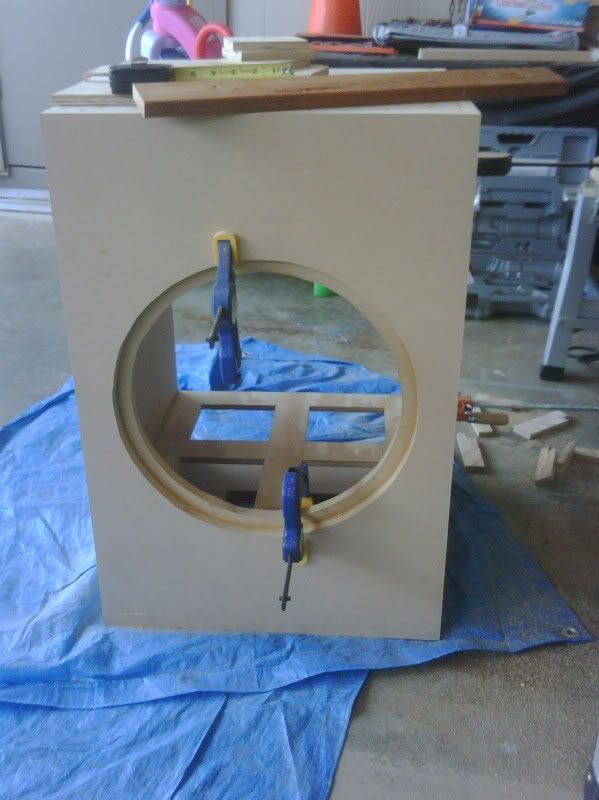 I was just going to screw in the driver and placed some plywood blocks as a backing to give the screws some bite, but found these 'brad nuts' at the local hardware store. Like t-nuts, but they are secured by small brads (or nails in my case). Sorry for the pic, but I think you get the idea here.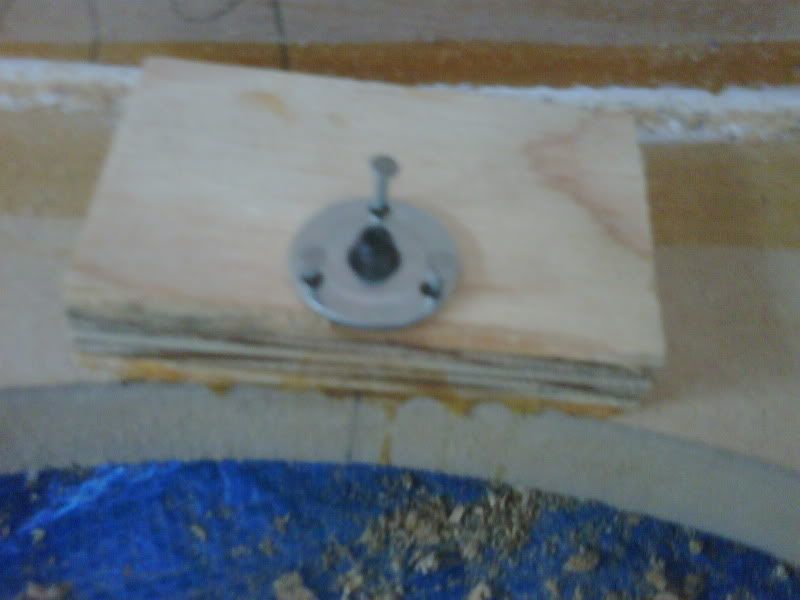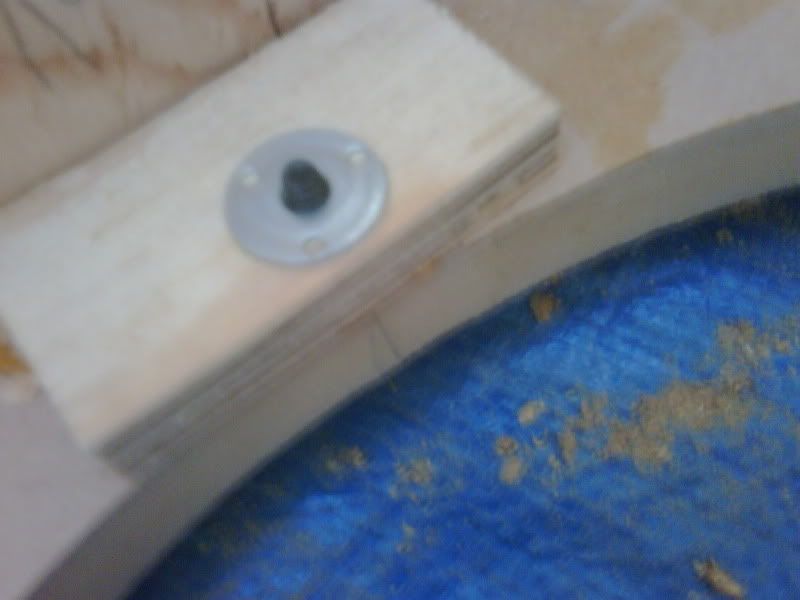 These brad nuts were nailed in and glued down with some hot melt glue. Hopefully that will be enough to keep it from spinning.
Installing the plywood base for the feet.
Close up of the base and foot (from Home Depot).
First coat of gloss black is on over white (yikes!) primer.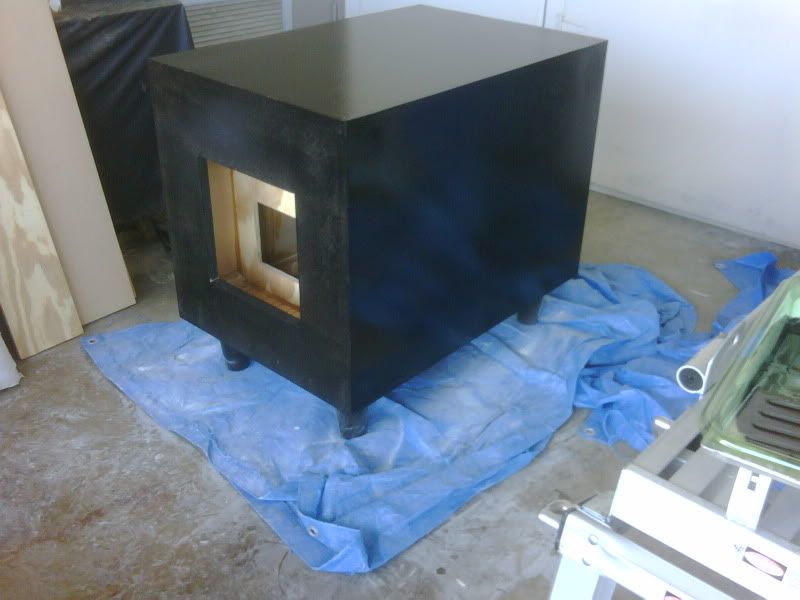 I had originally made a cutout for an oAudio amp. Delays pushed delivery to mid January, so I decided to go with the PE 500 HPSA. That meant covering up the original cutout hence the ugly strip you see on the end of the box. This box is going to be wedged between my couch and the wall, so I could live with the add-on.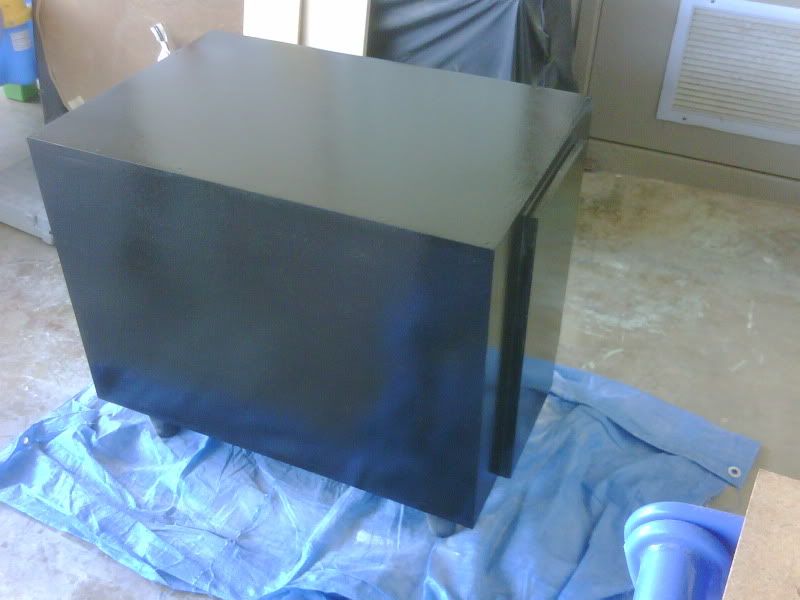 Tempest arrives!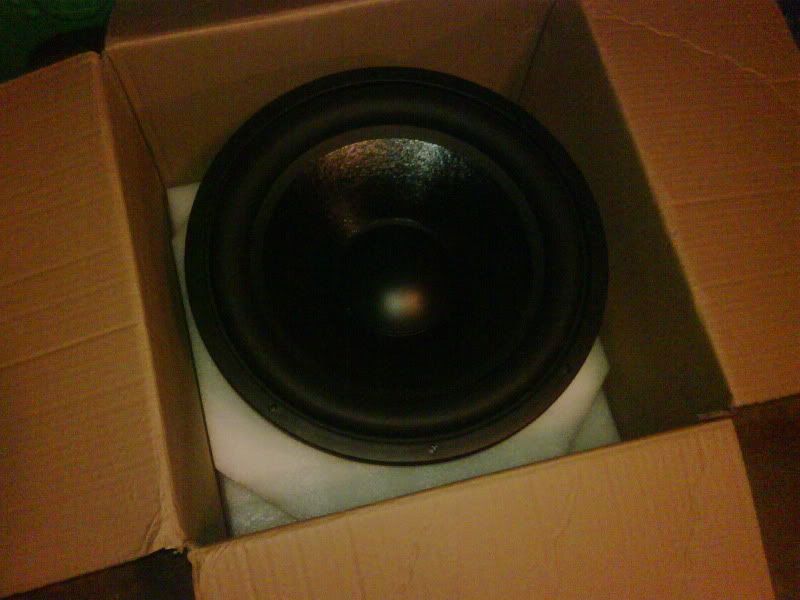 Amp arrives!
Box is back inside and ready for all the parts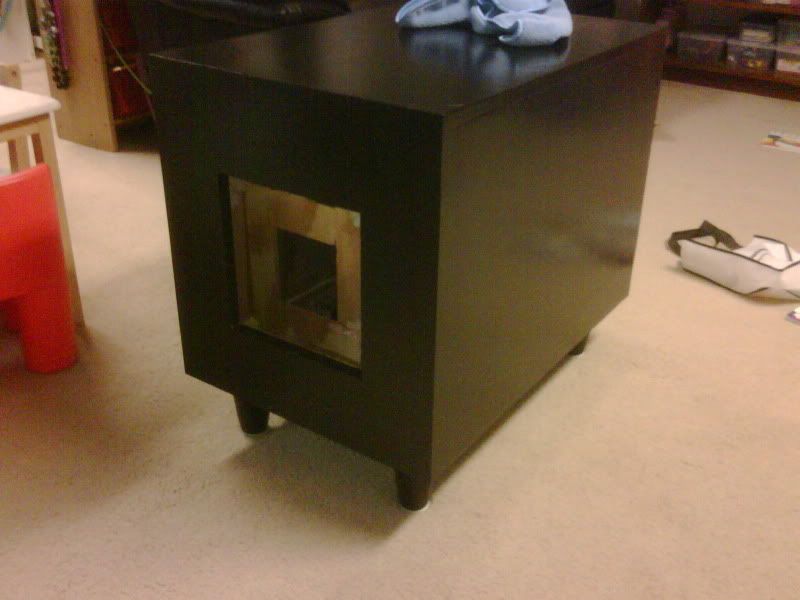 Driver mounted and clearance to the ground checks out at 4.5 inches from the outer baffle.
Box is stuffed, amp wired up and tested, and my new sub is in its new home.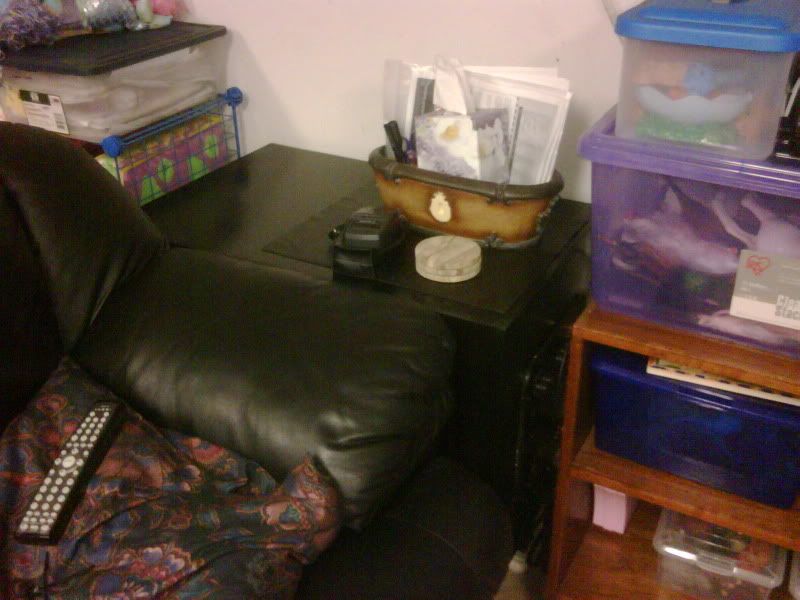 This sub is replacing a BIC America F12 that, while great for the price, just did not have the extension and punch I wanted. The Tempest is not even broken in yet, and I could only sample a movie clip and a song or two, but already the performance of this driver is MILES ahead of the F12 in both extension and impact. After Audyssey calibration, my F12 wouldn't even register a reading on the Radio Shack SPL meter with a 20hz tone, but the Tempest is doing 77dbs at 19hz with the volume on the receiver set at the same level. I'll rerun Audyssey again in a few weeks after the Tempest has loosened up a bit.
I quickly went through the opening scene of LOTR FOTR and when Sauron's severed finger hits the ground, my couch felt like it was moving! The Youtube 'Clubbed to Death' subwoofer test clip got the couch groovin as well. I need to get some more music and movies going this weekend!
BTW, the wife asked me if I was going to make a matching one to go on the other side of the couch! :yikes: Guess I'm going to have to make plans for another box!