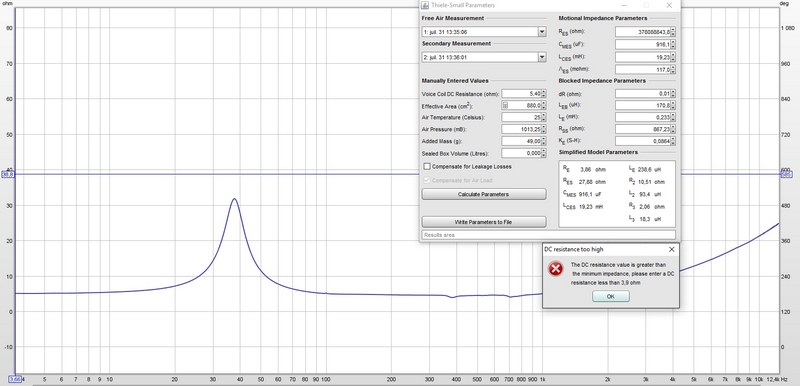 I need to measure the Thiele and Small parameters.
I calibrated my sound card.
I calibrated my measure.
I use 50g playload (mms= 100g)
Uses resitances in my soundcard inputs, an amp and a resistance of 16 ohms Rsense. I tried different resistance value. It's still the same error.
RE My hp fact 5.4ohms
What can be the problem ?
thanks for your answer