Discussion Starter
·
#1
·
I have a custom-built sub in me basement with a BFD 1124 doing the EQ. I had Eq'ed it with a desktop once after install, but after getting a Turtle Beach USB soundcard for my laptop to measure my parent's sub, I thought I'd play some with mine.
Here is the frequency response with Wayne's "hard knee" house curve: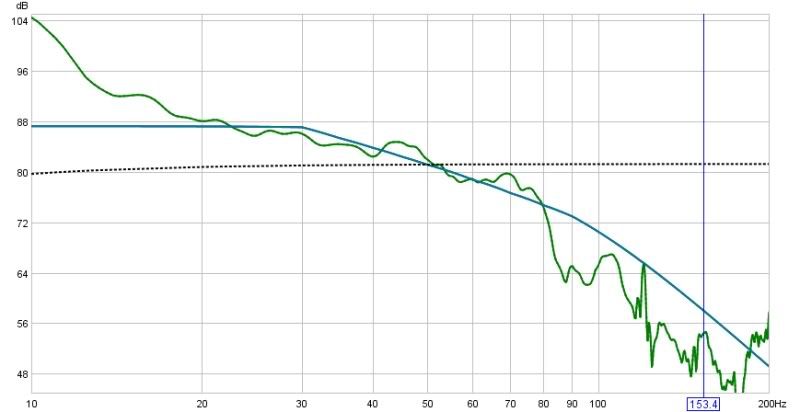 I think the rise below 20 Hz is artificial/soundcard-induced because I didn't see that in previous measurments, but instead saw a 10 dB drop between 20 Hz and 10 Hz. I'm a little dissatisfied with the drop from the target in the 80-180Hz range, but I haven't figured out the filter combination to fix that yet.
I had never measured a waterfall of my system before, but I thought I'd take the opportunity with the new soundcard. The problem is, I have no idea how to interpret a waterfall plot! Any thoughts? How does this look?