Discussion Starter
·
#1
·
I've been out of the DIY theater world for awhile and thought I'd build a new sub with an Adire Audio Shiva I had lying around. I was looking to spend approximately zero dollars on this as I used stuff I had lying around, so here's how it turned out in comparison to the Dayton DLS-10 I was using...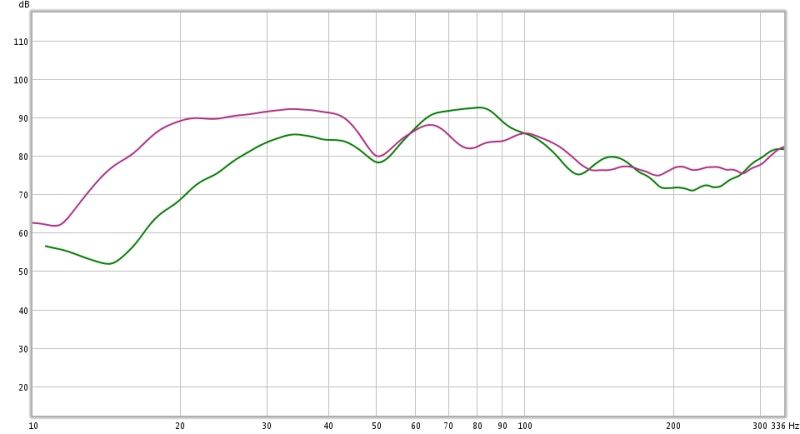 The box is 6.5cu ft tuned to 18hz using a NAD C320BEE amp I had doing nothing feeding each coil 50 watts. I was pretty impressed what a 100 watts can do and no money invested. Seen a 20-25dB increase from 15hz-22hz.
This reignited the good ole feelings of building speakers...