Discussion Starter
·
#1
·
I am just about to start my basement build which will include a Theater Room and an adjoining Game/TV Room in an open layout. Additional plans are going to included Whole-House Audio down the road. I am basically ready to complete the 3 bedrooms in the basement except I have a few things to finalize in the next week or two before the drywall is set to begin.
I want the bedrooms to have pairs of in-ceiling speakers but don't know much (okay, anything) about if there is any particular rules to follow or schools of thought on how that is supposed to be done.
For example: What/where is correct placement of in-ceiling speakers in a small bedroom? Is there a particular size speaker that is recommended (or even "too big") -- I have several pairs of 8" speakers I was planning on using unless they are too big for the room sizes and would then use them upstairs in the larger main living area for the whole-shouse audio there. Is there particular spacing between the pairs that is optimal?
I've included a jpeg of my layout.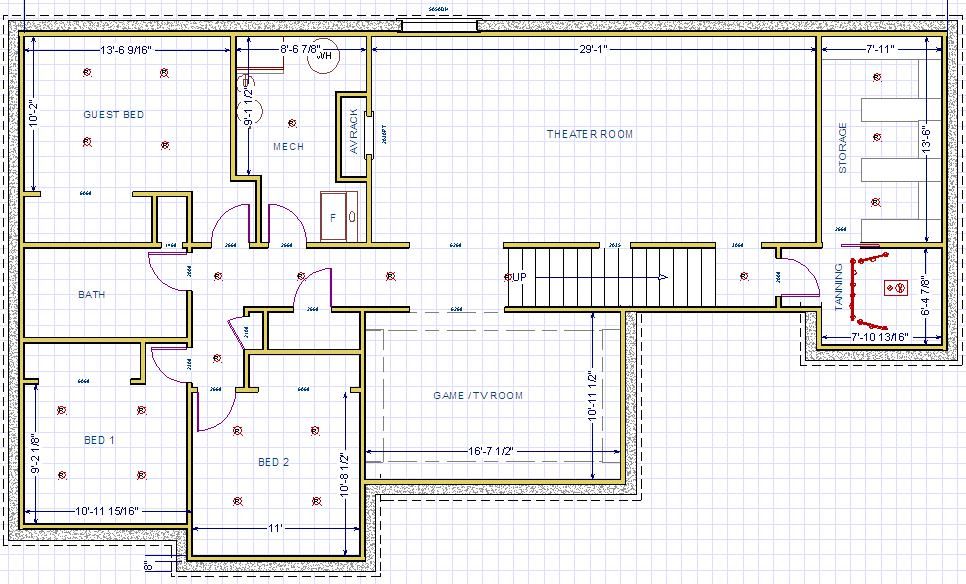 Thanks in advance! I can't wait to get this part done as the Theater Room comes next!