Discussion Starter
•
#1
•
What is the deciding factor when you are considering a purchase of some audio gear?
As usual, I will begin....
I pick my equipment based on a variety of factors.
Will it do what I want? Features, power, ease of use...all important to me.
Does it look cool? It just needs to look cool to me, not everyone else.
Cost. I am not wealthy. Is it a reasonable price?
I spent most of my money on the pre-amp and the speakers. I believe those two things are responsible for most of the flavor of the sound, and so they received a disproportionate amount of the budget.
Next was the CD player. I chose a multi-format player that was highly regarded. It was the workhorse of the system until I started streaming.
The other stuff fell in line according to my perception of importance and sonic contributions.
I will just examine the pre-amp purchase.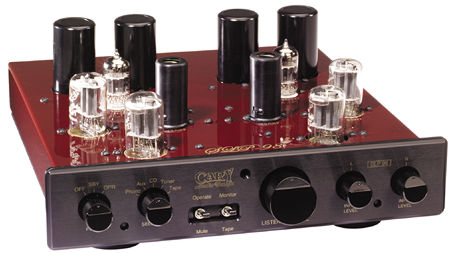 Firstly, I love the way it looks. I love that it is red and I love seeing the tubes. So the visual aesthetics were the "hook" that got me interested in it. It had a phono pre-amp built into it so that was a plus. It had plenty of inputs and was only lacking a headphone jack. It also got some very good reviews in the glossy publications. But, it was more money than I wanted to spend.
I weighed all these things and decided that seeing it everyday would bring me such pleasure that it would justify the additional expense for me.
It has. I have never regretted the purchase and I think this will be my forever pre-amp.
What are some of the factors you consider before a purchase? What weight do you assign them? How do you make your decision?
Thanks!
Mike