Discussion Starter
·
#181
·
Those Who Wish Me Dead (2021)
Double feature
Matinee
Cinema showing

and then streamed on

HBOMAX
Those Who Wish Me Dead is an action/thriller/disaster movie starring Angelina Jolie as Hannah, a brave smoke-jumper who must protect a young boy from ruthless assassins in the Montana wilderness.
I hope this gets a US blu-ray release I will pre-order !
Is is only in Finland as of now.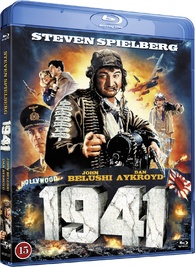 A boy watches his father murdered over a secret he knows, and he must escape the assassins himself after they discover he is missing. Angelina Jolie tasked with protecting him is a firefighter stationed in a fire tower and dealing with past trauma.
A Stellar cast and a great
child actor (Finn Little)
elevate this action thriller to more than the sum of its parts. Great moments that will have you cheering and on the edge of your seat. Great direction and some beautiful cinematography. I have not seen Angelina Jolie in a singular action role in over 10 years very refreshing to see her in action once again. Apparently Angelina Jolie did most of the stunts in the film and they were not easy to execute.
It would be an understatement to say that Angelina Jolie is put through the wringer in writer-director Taylor Sheridan's new film " Those Who Wish Me Dead."
She is beaten and bruised by nature, men and even some of her own choices -- like a crazy stunt involving a parachute and a pickup truck. Jolie has always thrown herself into physically demanding roles, but her Montana firefighter Hannah Farber may take the cake for most cuts and shiners sustained in 24 hours. This is a film in which she's running from hitmen, raging forest fires and past traumas. Apparently her face and body are the physical representation of that. Even so, it's always a pleasure to see her back on screen, which has become rarer and rarer lately. I am a huge Jolie fan and she does not disappoint here.
I went into this film blind and I was surprised by the amount of delicious violence and Gore. Expect some intense peril and violence: A boy and other children are in peril, and women are punched and treated roughly by men. Characters are burned in wildfires. There are guns and shooting, blood spatters, bloody wounds, and gory moments (including a dead body with a chunk of skull missing).
Monumental edge-of-your-seat action
, first rate character building of the onscreen bond between Angelina Jolie and Finn Little that gets you emotionally invested in the events unfolding on screen. " Those Who Wish Me Dead" is absolutely an underrated hidden gem .