Discussion Starter
·
#441
·
Star Trek II: The Wrath of Khan
40th Anniversary presented by TCM

I loved it !! I had not seen this film since its release my junior year of

"lets get"

high

in

school. I totally forgot the film had Kirstie Ally in her
debut
!
I just bought tickets for the Thursday night showing !!! Got see this flick again .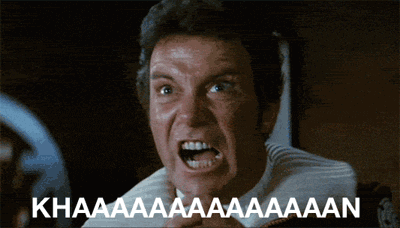 Thursday, September 8 at 7:00 pm
Cinemark Tinseltown USA and XD
1545 E Cheyenne Mountain Blvd, Colorado Springs CO 80906

map
Ticket (1) Digital Cinema Luxury Lounger
Seats: F11, F12
Auditorium 1
Kirstiℯ Allℯy αddiction
Kirstie Aℓℓey was born January 12, 1951 in Wichita, Kansas. Her career breakthrough came when she ℓanded her feature-fiℓm debut in
Star Trek II: The Wrath of Khan (1982).