So I exported the Pink PN wav file from the generator at 48hz and 65536 length and I imported it into Cubase so that I could play it in Cubase and then use REW RTA to make subtle adjustments to my system. I use a plugin called ApQualizer which has a spectrum analyzer. I turned it on and saw this: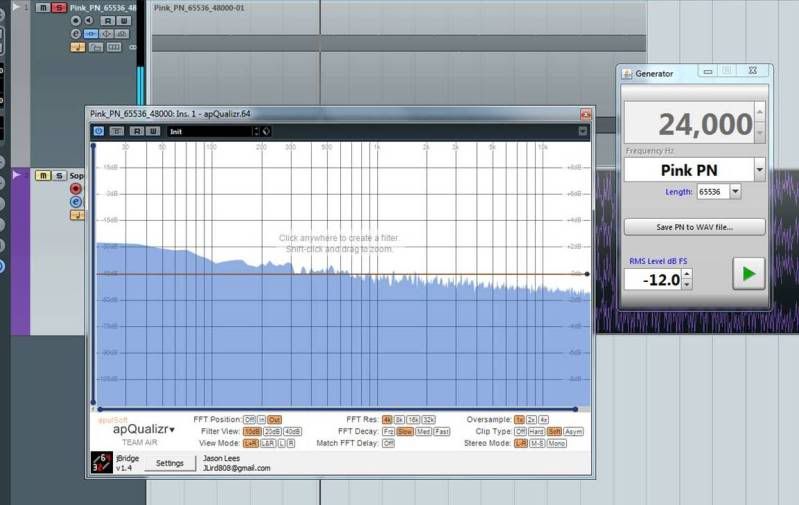 The blue waveform is the pink pn's freq spectrum. Shouldn't it be straight across? Why is it slanted lol?
Is there something I did incorrectly during the import/export of the wav? Is Cubase or this ApQualizer plugin to blame? Any ideas would be greatly appreciated.
Thanks!